Latest news from Mermaids Cove.
Welcome to Mermaids Cove Caravan Park, here we will be able to keep you up to date on all aspects of the Caravan Park, including the weather, local events and anything that may be of interest to you.
24 May, 2012
Summer has finally arrived at Mermaids Cove Caravan Park. Temperatures today reached 28 degree's, with a slight warm breeze. Mermaids Cove Beach was especially beautiful today, clear blue skies and a sandy beach greeted us this morning. All the kiddies were having fun, enjoying the paddle pools after school. The good weather is expected to last, with temperatures peaking 25 for tommorow. Lots of work going on at Mermaids Cove this week, were getting ready for the Summer season. If today's weather is anything to go by, it promises to be the best yet.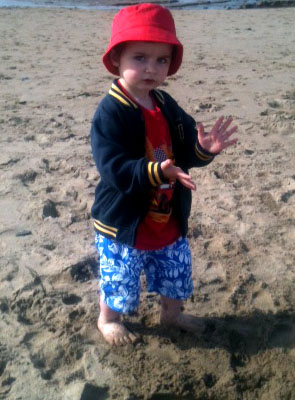 Here is little Jim Daniel Daly enjoying Mermaids Cove Beach. There is lot's of sandcastles being built today, by one happy little camper.
May 15, 2012
Weather wise were looking at more rain for the rest of the week. The extended outlook through the weekend is for drier weather and it is expected to become warmer as winds become southerly during the early days of next week.
Northern view caravans are having an open day on Saturday the 26th of May from 10am to 5pm. See the new 2012 willerby and bluebird lines of mobile homes. Northern view are located in Cookstown, Co Tyrone. The event takes place at the Garden world centre Cookstown. Lot's of activites happening on the day, Mermaids Cove highly recomends this event. For more details visit Northern view at www.northernviewcaravans.co.uk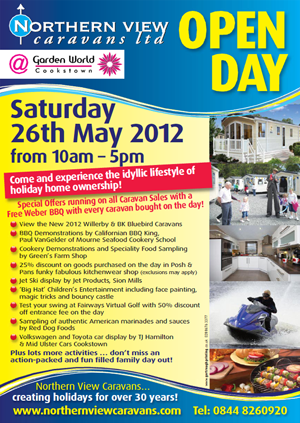 The 1st annual Bundoran Lifeboat Soapbox race takes place on Sunday 3rd June 2012 at Astoria Road, Bundoran. It promises to be an exciting day for all the family. Check out www.bundoranlifeboatsoapboxrace.com for more details.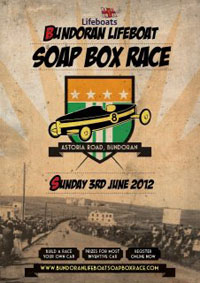 The Lobsters & Lettuce Festival Bundoran celebrates the Atlantic Ocean and all its bounty. Starts 06 Jul 2012 to 08 Jul 2012. Check out www.discoverbundoran.com for more information.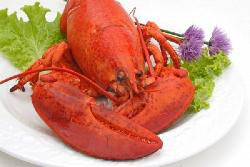 The Rory Gallagher festival takes place from THUR 31st May 2012 to SUN 3rd June 2012 in Ballyshannon Co Donegal. It promises to be a great weekend, lets hope the weather stays good.